Adelaide Granada Motel
Welcome to Adelaide Granada Motel, Adelaide, Australia. The Adelaide Granada Motel Inn is nestled in the picturesque Adelaide foothills in one of the city's most prestigious suburbs. The Motel has a ...
Read more
---

Visual Recruit
Welcome to the Visual Recruit, Adelaide, Australia. The Visual Recruit business idea was initiated during the end of 2007 by founder Celeste O'Reilly. During this time intensive work was undert...
Read more
---

Oaks Horizons
Welcome to the Oaks Horizons, Adelaide, Australia. Located opposite the Adelaide Convention Centre in the heart of the CBD, Oaks Horizons Hotel offers spacious one and two bedroom apartments. Leisure...
Read more
---
The Energy Clinic (Fitness/Movement Centre)
Energy Clinic provides several ways, each of which leads to a healthier, fitter you. At Energy Clinic, we offer Pilates training, yoga classes, crossfit training and much more. We let you undergo a co...
Read more
---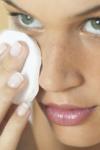 Zeeba
Welcome to Zeeba Salon, Adelaide, Australia. Loose yourself in the tranquil atmosphere that is Zeeba Salon. A fresh, vibrant oasis away from the day to day stresses of life. Zeeba, Adelaide Salon of...
Read more
---
» Find more in Adelaide, South Australia