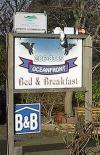 Oceanfront
Welcome to Oceanfront Bed and Breakfast, located in Campbell River, British Columbia, Canada. Experience the tranquil beauty of the Pacific Northwest. Listen to the waves as they lap upon the b...
Read more
---

Papa Redwoods Pizza
Welcome to the Papa Redwoods Pizza & More, Campbell River, BC, Canada. If this were an actual Papa Redwoods Pizza,Campbell River you'd smell the blend of genuine Italian spices, and the del...
Read more
---

Fusilli Grill
Welcome to Fusilli Grill, Campbell River, Canada. Fusilli Grill established in 1994 in Campbell River, Fusilli Grill is a small, Italian / West Coast influenced, outwardly unassuming 56 seat dining r...
Read more
---

Tidemark Theatre
Welcome to the Tidemark Theatre, Campbell River, Canada. The Tidemark Theatre is owned by the City of Campbell River and is managed for the City by the Tidemark Theatre Society governed by a voluntee...
Read more
---

Salmon Festival
Welcome to the Campbell River Salmon Festival, Campbell River, Canada. The Campbell River Salmon Festival Society is a registered charity assisting and hosting a wide range of public & family ori...
Read more
---
» Find more in Campbell River, Vancouver Island