Vinarium
Vinarium Firenze, Italy, offers wine tours in Tuscany, guided wine tasting in the best Florentine enotecas, cooking lessons in historical buildings and guided visits to the best Tuscan wine makers. I...
Read more
---

Agli Uffizi Bed and Breakfast
Agli Uffizi Bed and Breakfast, Firenze Italy, is located a stone's throw from the main monuments of Florence (100 metres from the Duomo, 20 metres from Palazzo Vecchio, 100 metres from Ponte Vecchio, ...
Read more
---
Art Studio FUJI
Art Studio FUJI, Firenze, Italy, is a professional art school offering courses in Jewelry Making and Design, Textile Design, and Fashion. These courses are planned so that they accomodate various prog...
Read more
---

Villa Ulivi
Villa Ulivi bed and breakfast in Florence is a remarkably beautiful and luxurious fifteenth century Florentine Villa located few minutes away from Florence's historic city centre and from its main mon...
Read more
---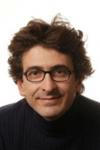 Sandro Michahelles Fotografo
Welcome to Sandro Michahelles Fotografo! Firenze, Italy. "In 1989 I take my first class in black and white photography at the school Film in The Cities in Minneapois - St Paul , Minnesota. In 19...
Read more
---
» Find more in Firenze, Florence