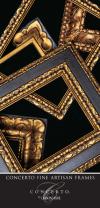 Picture Panache
Welcome to Picture Panache Design, Sidney, Canada. At Picture Panache Design we are delighted that you've looked us up and hope you will find yourself returning to this site often. It is our desire ...
Read more
---

Cameron Rose Gifts
Hello and welcome to Cameron Rose Gifts, Sidney, Canada. Cameron Rose Gifts is a family owned business run by the mother and daughter team of Suzanne and Kristin Rose. At Cameron Rose Gifts there is...
Read more
---
Peninsula Landscape
Welcome to Peninsula Landscape, Landscape Services, Sidney, Canada. Peninsula Landscape Supplies Ltd., formerly the Saanich Peninsula Gravel Mart, opened its doors for business in July of 1993. This ...
Read more
---

Cedarwood Inn
Welcome to Cedarwood Inn, Sidney, Canada. When you stay with us at Cedarwood Inn, you are close to the world-renowned Butchart Gardens and within walking distance to the San Juan Islands ferries, in S...
Read more
---
Jetstream
Welcome to Jetstream, Automotive Services, Sidney, Canada. Jetstream offers full automotive customization and restoration Services,specializing in medium to large projects. Available are: body /...
Read more
---
» Find more in Sidney, Vancouver Island