Billabong Bed & Breakfast
Billabong is a secluded retreat for nature lovers & is set on an ISLAND in the heart of a large lily-covered Billabong teeming with fish & abundant birdlife. Owned by Vicky and Ted who discovered thi...
Read more
---

Queens Court
Welcome to Queens Court, Hotel, Cairns, Australia, Are you looking for affordable Cairns Hotel close to the city centre of Cairns? Look no further, - it's right here! Cairns Queens Court...
Read more
---

Heritage Tours
Welcome to Heritage Tours, Cairns, Australia. Heritage Tours Safaris is a Cairns owned and operated safari company, established in 1989. We have been crossing the Cape area since our establishment. O...
Read more
---

Rustys Market
Welcome to Rustys Market, Cairns, Australia. Rustys Market has, over 30 years, developed into one of the largest, most successful & best known markets in Australia & overseas. From an i...
Read more
---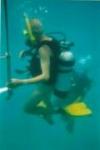 Diversion
Welcome to Diversion, Diving, Cairns, Australia. Established in 1994, Diversion Dive Travel, Cairns is the leading online travel specialists for Diving vacations in the Western Pacific region includ...
Read more
---
» Find more in Cairns, County of Nares