L J Hooker
Welcome to L J Hooker Real Estate, Papamoa, New Zealand. The professional team of L J Hooker is dedicated to provide you with a successful, professional, friendly service. The Sales Consultants are hi...
Read more
---

Papamoa Beach Framing
Welcome to Papamoa Beach Framing, New Zealand. Our picture framing and art gallery where well known local artist and framer Ngaire Hannay will assist you to choose the frame style, mat tone and textur...
Read more
---

Papamoa Swimming Club
Welcome to The Papamoa Swimming Club, New Zealand. The Papamoa Swimming Club was formed by a bunch of enthusiastic parents back in 1981. Their focus back then was two fold: first, to teach swimming i...
Read more
---

Beach House Motel
Welcome to the Beach House Motel, Papamoa, New Zealand. The Beach House Motel is an architecturally designed Motel situated on the Mount Maunganui / Papamoa boundary, midway between Bayfair and Fashi...
Read more
---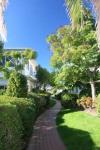 Pacific Palms Resort
Welcome to Pacific Palms Resort, Papamoa, New Zealand. Pacific Palms Resort is the ideal place to stay for a family holiday in Papamoa, for just a few days or a week or more. We offer you a fully-equ...
Read more
---
» Find more in Papamoa, Tauranga