Hotel Villa Luisa
Hotel Villa Luisa For its climate andd geographic position, Hotel Villa Luisa is an ideal stay in every season of the year. Situated 28 Km. from Genova in Rapallo (Italy) , on the East Ligurian Riv...
Read more
---

Hotel Riviera
From the Hotel Riviera in Rapallo (Italy) you can enjoy a wonderful view of the Tigullio Gulf. Recently restored, the hotel offers 20 rooms equipped with all comforts. We take care of small details t...
Read more
---

Hotel Cavour
Hotel Cavour,description Hotel Cavour,is located in the Rapallo (Italy) city centre, within walking distance from the sea and elegantly inserted among typical Ligurian facades, with pastel ...
Read more
---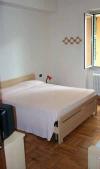 Hotel La Piazzetta
Hotel La Piazzetta is right in the centre of Rapallo (Italy) , 150 mt. from the railway station, 50 mt from the sea... Completely restructured, Hotel La Piazzetta in Rapallo is located on the...
Read more
---

Hotel Italia e Lido
A holiday spent at the historic Hotel Italia e Lido in Rapallo (Italy), an excellent three-star Hotel, is a unique experience thanks to its enchanting location directly beside the sea coupled with its...
Read more
---
» Find more in Rapallo, Genoa