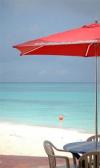 Reef Grill
Located in the heart of 7 mile beach is the Island's best known beach bar. Watersports, lounge chairs, great food, live music and the friendliest staff on the Island. The Reef Grill offers imaginativ...
Read more
---

On The Bay
"Luxury, oceanfront rental condos, away from the tourist crowds. For those seeking to stay at Turtle Nest Inn when we're full, and those needing more space than a one-bedroom apartment, we wholehearte...
Read more
---
Copper Falls Steakhouse
Copper Falls Steakhouse presents one of the most unique and innovative menus ever seen. Not only does every entrée include a complimentary martini, well-drink or beer, you also get to choose which ve...
Read more
---
Ristorante Pappagallo
On crossing the wooden bridge that leads to Ristorante Pappagallo, you will see swimming beneath you are sleek silvery tarpon, always on the look out for scraps from the kitchen. You are thus, thrown ...
Read more
---

The Nautilus Apartments
The Nautilus Apartments are actually two "Town Houses". Each unit is completely self contained and has two bedrooms upstairs. Each bedroom has a spacious bath, large closets, and a balcony which overl...
Read more
---
» Find more in Grand Cayman, Grand Cayman