Peppers Conferences
Located right on the waters' edge in the beautiful Nelson Bay region, Peppers Conferences in Port Stephens, Australia, offers a unique seaside venue ideal for conferences and executive retreats. Pepp...
Read more
---

Wanderers Retreat
Nestled in a quiet bush setting, Wanderers Retreat in Port Stephens, Australia,is the perfect retreat for couples, families and groups. Located in a koala corridor, within easy walking distance to be...
Read more
---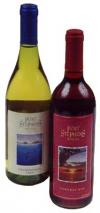 Signature Wine Club
Welcome to Signature Wine Club in Port Stephens, Australia. Are you tired of wine clubs offering wines styles that you are just not interested in? Only interested in certain varieties? Don?t want to ...
Read more
---

Melaleuca Camping
At Melaleuca Camping in Port Stephens, Australia, camping is ?free range?, you pick your own spot, with 4 acres of beautiful natural bushland to pitch a tent. If you don?t have a tent ? enquire about...
Read more
---

Baydreamer Hideaway
Welcome to the Baydreamer Hideaway, a unique eco-friendly bed and breakfast property in Port Stephens, the Dolphin Capital of Australia. Accommodating a maximum of 8 guests, Baydreamer Hideaway is mor...
Read more
---
» Find more in Port Stephens, Sydney