Ardmore Golf Club
Welcome to Ardmore Golf Club, Sidney, Canada. Ardmore Golf Course Ltd invites you to become a member at one of the best nine hole courses in Canada. The following are only a few of the advantages o...
Read more
---

The Pier
Welcome to The Pier Condo Rental, Sidney, Canada. magine waking up in your private home one morning, deciding you don't feel like making breakfast, so you order room service. Or maybe you need to rel...
Read more
---
Peninsula Landscape
Welcome to Peninsula Landscape, Landscape Services, Sidney, Canada. Peninsula Landscape Supplies Ltd., formerly the Saanich Peninsula Gravel Mart, opened its doors for business in July of 1993. This ...
Read more
---
C Lovers Cottage
Welcome to C Lovers Cottage, Self Catering, Sidney, Canada . This Victoria BC area rental home, the C Lovers Cottage is a delightful ocean view Self Catering 3 bedroom cottage with a sunny East/South...
Read more
---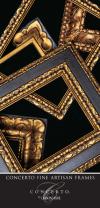 Picture Panache
Welcome to Picture Panache Design, Sidney, Canada. At Picture Panache Design we are delighted that you've looked us up and hope you will find yourself returning to this site often. It is our desire ...
Read more
---
» Find more in Sidney, Vancouver Island