Super 8
Welcome to Super 8 Motel, Sudbury, Canada. The Super 8 Motel Sudbury is proud to provide all its guest with comfortable accommodations, great customer service and reasonable rates. Our guests enjoy s...
Read more
---

Old Rock Roasteries
Welcome to Old Rock Roasteries, Sudbury, Canada. At Old Rock Roasteries, we are redefining the essence of coffee roasting by providing unique blends and defining new traditions. Our main focus is on ...
Read more
---

Roma Hairstyles
Welcome to Roma Hairstyles, Hairdresser, Sudbury, Canada. Roma Hairstyles, a full-service Hairdresser salon in Sudbury, also offers a range of facials, skin and nail treatments, waxing and make-up se...
Read more
---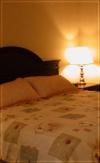 Days Inn
Welcome to Days Inn, Sudbury, Canada. Whether travelling for business or pleasure, Days Inn Sudbury is the ideal choice for comfortable accommodations at a reasonable price. Our newly renovated proper...
Read more
---

S.C.A.R.F.
Welcome to S.C.A.R.F., Sudbury, Canada. SCARF stands for Sudbury Craft and Art Foundation. The Sudbury Craft and Arts Foundation is a nonprofit organization dedicated to the promotion of artists and...
Read more
---
» Find more in Sudbury, Greater Sudbury