Beaver Motel
The Beaver Motel, located in Wawa, Canada, has always been a favourite for both tourists and business travellers alike. The clean, quiet accommodation of the Beaver Motel, Wawa, will offer you the bes...
Read more
---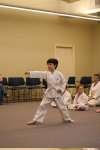 Michipicoten Wado Kai
Welcome to Michipicoten Wado Kai located in the beautiful Northern Ontario town of Wawa, Canada. Classes are held twice weekly for youths and adults at Sir James Dunn Public School located on McKinley...
Read more
---
Wawa Sno Riders
Welcome to Wawa Sno Riders, Wawa, Canada. Wawa offers uncrowded scenic rolling groomed trails and great off trail riding adventures. Wawa has everything a Sledder needs, along with a friendly small n...
Read more
---

Michipicoten Golf Club
Welcome to the Michipicoten Golf Club located in Wawa, Ontario, Canada. The official season of the Michipicoten Golf Club usually begins in May and lasts until October or the snow flies - whichever ...
Read more
---

Camp Michi Wawa
Welcome to Camp Michi Wawa, located on Catfish Lake just 10 miles North of Wawa on Hwy 17 North, the only Camp in the Wawa area situated on a Lake. These are the closest "Drive To" housekeep...
Read more
---
» Find more in Wawa, Algoma District