Hotel Garni Villa Magnolia
Welcome to Hotel Garni Villa Magnolia! Here in the enchanting landscape of Lake Garda, Torbole, Italy you will find a warm and family welcome. Our family has been running the Hotel Garni Villa Magnol...
Read more
---

Hotel Ristorante Aurora
The Balduzzi family will be pleased to offer you a warm welcome to the recently renovated Hotel Ristorante Aurora, which is just a short distance from the centre of Torbole, Italy and Lake Garda. The ...
Read more
---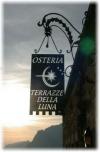 Osteria Terrazze Della Luna
The Osteria Terrazze Della Luna Restaurant, run by brothers Paul and Andrea Armellini, is located on the cliffs overlooking Lake Garda in Torbole, Italy. It is easily accessible from the exit of Rover...
Read more
---

Albergo Paradiso
Located along the picturesque bay of Torbole, Italy, the Albergo Paradiso, Hotel, is the ideal place to stay, particularly for activities such as windsurfing because of its position directly perpendi...
Read more
---

Hotel Miorelli
The Hotel Miorelli lies a quite area 50 m from lake Garda Torbole, within walking distance of the surf-schools and the centre of town. It offers private parking, swimming-pool, garden, bar, elevator, ...
Read more
---
» Find more in Nago-Torbole, Trento