Executive Inn
Welcome to the Executive Inn, Whistler, Canada. Located in the heart of Whistler you will find a unique and cozy European style boutique hotel that brings home the true Whistler Village experience. C...
Read more
---

The Chalet
A warm welcome to The Chalet, Whislter, Canada. The Chalet a winter dining option - available seasonally, December through March. A crackling log fire, warm hospitality and a hearty and delicious t...
Read more
---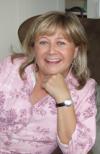 Mountain Blooms
Welcome to Mountain Blooms, Florist, Whistler, Canada. Linda Marshall has been designing florals since 1989. Her intimate knowledge of the flower industry keeps her one step ahead of new trends and n...
Read more
---

Portobello Market
Welcome to the Portobello Market and Bakery, Whistler, Canada. At Portobello Market & Fresh Bakery Follow the captivating aromas of freshly baked bread, rich fragrant coffees and mouthwatering t...
Read more
---

Kypriaki Norte
Welcome to Kypriaki Norte Restaurant, Whistler, Canada. Kypriaki Norte Restaurant is a local's favorite centrally located across from the Whistler Telus Conference Center. From succulent roast...
Read more
---
» Find more in Whistler, British Columbia