Hotel Torbole
The Hotel Torbole, lies only a few metres from the lakeshore and just 500m from the centre of town. It is partly renewed and only the Gardesana Orientale divides the hotel from the beach and the lake ...
Read more
---

Surf Segnana
Windsurfing is our home at the Surf Segnana, Sport in Torbole, Italy: wind, hotel capacity, hospitality, friendliness and cordiality are a guarantee for an unequaled holiday. Our centers at Surf Segna...
Read more
---

Surfcenter Lido Blu
Welcome to Surfcenter Lido Blu! Looking for a unique vacation spot? Then you've come to the right place........ Surfcenter Lido Blu offers vacation packages to satisfy everyone, from the relaxed t...
Read more
---

Hotel Caravel
The Hotel Caravel, is located downtown, just 100 meters from the beach of Torbole and is ideal for outdoor sports such as sailing, surfing, mountain biking, climbing, etc. As well as a relaxing stay a...
Read more
---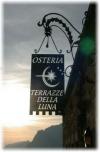 Osteria Terrazze Della Luna
The Osteria Terrazze Della Luna Restaurant, run by brothers Paul and Andrea Armellini, is located on the cliffs overlooking Lake Garda in Torbole, Italy. It is easily accessible from the exit of Rover...
Read more
---
» Find more in Nago-Torbole, Trento