Sweet Dreams Boutique
Welcome to the Sweet Dreams Boutique, Sidney, Canada. Sweet Dreams Boutique® offers the very best in bedroom linens, duvets, pillows and other world-famous Daniadown™ products. Our Sweet D...
Read more
---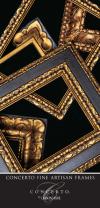 Picture Panache
Welcome to Picture Panache Design, Sidney, Canada. At Picture Panache Design we are delighted that you've looked us up and hope you will find yourself returning to this site often. It is our desire ...
Read more
---
Peninsula Landscape
Welcome to Peninsula Landscape, Landscape Services, Sidney, Canada. Peninsula Landscape Supplies Ltd., formerly the Saanich Peninsula Gravel Mart, opened its doors for business in July of 1993. This ...
Read more
---
Bowlin
Welcome to Bowlin, One hour photo Services, Sidney, Canada. Please check out the wide range of products and Services we currently offer at Bowlin, Sidney. With our most recent addition of a C1 Digit...
Read more
---
Merit
Welcome to Merit Travel Agency, Sidney, Canada. At Merit Ski Vacations we know snow! We use all our experience to plan the ideal snow-sports vacation for you. Whether you are looking for a week long ...
Read more
---
» Find more in Sidney, Vancouver Island