Ayers House Museum
Welcome to Ayes House Museum, Adelaide, Australia. The colonial mansion named after the nineteenth century state premier Sir Henry Ayers, Ayes House Museum illustrates Victorian domestic life as it w...
Read more
---

Donnelly Insurance
Welcome to Donnelly Insurance, Adelaide, Australia. Donnelly Insurance Brokers, Adelaide was established in 1976, to provide a professional service to families and small business enterprises. Donnel...
Read more
---
Pro Show
Pro Show provides premium Audiovisual services at affordable prices to the business events market. Pro Show,provides in-house services at a number of Adelaide venues, as well as providing event ser...
Read more
---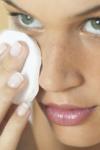 Zeeba
Welcome to Zeeba Salon, Adelaide, Australia. Loose yourself in the tranquil atmosphere that is Zeeba Salon. A fresh, vibrant oasis away from the day to day stresses of life. Zeeba, Adelaide Salon of...
Read more
---

Queens Theatre
Welcome to Queens Theatre, Adelaide, Australia. The Queens Theatre in Gilles Arcade/Playhouse Lane is the oldest purpose-built theatre on mainland Australia. Built in late 1840, it is of national her...
Read more
---
» Find more in Adelaide, South Australia