Oaks Embassy
Welcome to the Oaks Embassy, Adelaide, Australia. Perfectly located on North Terrace in the heart of the CBD and opposite the Adelaide Convention Centre, Oaks Embassy Apartment Hotel offers contempor...
Read more
---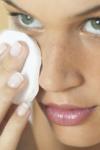 Zeeba
Welcome to Zeeba Salon, Adelaide, Australia. Loose yourself in the tranquil atmosphere that is Zeeba Salon. A fresh, vibrant oasis away from the day to day stresses of life. Zeeba, Adelaide Salon of...
Read more
---

Ayers House Museum
Welcome to Ayes House Museum, Adelaide, Australia. The colonial mansion named after the nineteenth century state premier Sir Henry Ayers, Ayes House Museum illustrates Victorian domestic life as it w...
Read more
---

Vivid Room
Welcome to the Vivid Room, Adelaide, Australia. The Vivid Room, Adelaide is a boutique Australian homewares and event products company. Our aim is to provide high quality, original homewares and event...
Read more
---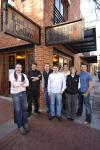 East End Cellars
Welcome to East End Cellars, Adelaide, Australia. East End Cellars was opened in January 1998 by Michael Andrewartha, an incurable wine fanatic with over twenty years experience in fine wine retail. ...
Read more
---
» Find more in Adelaide, South Australia