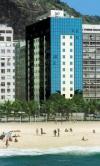 Windsor Excelsior Hotel
Situated on the seafront of Copacabana Beach, Rio de Janeiro in Brazil the Windsor Excelsior Hotel offers a central location and astonishing views to the sea and the statue of Christ the Redeemer. Th...
Read more
---

Merlin Conference
Merlin Conference in Copacabana, Rio de Janeiro in Brazil offers modern reversible convention rooms, complete with every facility needed for business meetings, conferences, seminars and cocktail parti...
Read more
---
Othon Palace Conference
With 586 rooms, Othon Palace Conference in Copacabana in Rio de Janeiro, Brazil, is located at Rio Othon Palace Hotel, one of the largest luxury hotels in Rio, ideal for large conferences and events. ...
Read more
---

Rio Othon Palace
Enjoying a superb position overlooking the white sands of Copacabana Beach, The Rio Othon Palace in Copacabana, is a modern, luxury hotel ideally placed just a few minutes from downtown Rio de Janeiro...
Read more
---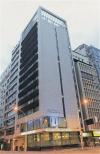 Portinari Design Hotel
The Portinari Design Hotel in Copacabana was conceived to be a unique accommodation option in Rio de Janeiro, Brazil. You will find a new concept in lodging at Portinari Design Hotel in the world fam...
Read more
---
» Find more in Copacabana, Rio de Janeiro