Vacation House
Welcome to our Vacation House, Sidney, Canada. Our Vacation House is Smoke-free and Pet-free home. Two Master Bedrooms, one with 5 piece en-suite bath and Queen size bed, and one with 4 piece en-sui...
Read more
---

Waterfront Inn
Welcome to the Waterfront Inn, Sidney, Canada. The Sidney Waterfront Resort, Inn and Spa Waterfront Inn & Spa is located on the waterfront at the foot of Beacon Ave in Sidney B.C. on ...
Read more
---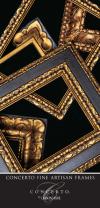 Picture Panache
Welcome to Picture Panache Design, Sidney, Canada. At Picture Panache Design we are delighted that you've looked us up and hope you will find yourself returning to this site often. It is our desire ...
Read more
---

Homefront Ideas
Welcome to the Homefront Ideas, Design, Sidney, Canada. Homefront Ideas Interior and Exterior Design Store (Est. 2001) is owned and operated by Kristy Palmer, a local resident of the Saanich Peninsula...
Read more
---
Flader and Hale
Hello and welcome to Flader and Hale , Accounting Services, Sidney, Canada. At Flader and Hale we believe that it takes a lot of pieces to make your business a success. We offer professional, one-to...
Read more
---
» Find more in Sidney, Vancouver Island