Hides Hotel
Welcome to the Hides Hotel, Cairns, Australia. Hides Hotel Cairns is a heritage listed building, originally constructed in 1885. The building was restored in 1997 adding the comfort and convenience ...
Read more
---

Casa De Meze
Welcome to Casa De Meze, Seafood Restaurant, Cairns, Australia. Casa De Meze Cairns Premier Salsa Dance Venue & Restaurant, Cairns Australia, Steak Seafood & Pasta, Mediterranean, Spanish, Greek, Ita...
Read more
---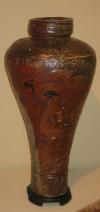 Cairns Potters Club
Welcome to Cairns Potters Cairns, Australia. Cairns Potters Club Inc. was established in 1974 to promote and foster an interest in pottery in the community; provide facilities and opportunities for me...
Read more
---

Coral Sands
Welcome to Coral Sands Beachfront Resort, Cairns, Australia. At Coral Sands Resort, Cairns our superbly decorated fully airconditioned one, two and three bedroom self-contained apartments feature spac...
Read more
---

Cairns Little Theatre
Welcome to Cairns Little Theatre, Cairns, Australia. From it's foundation in 1954, the Cairns Little Theatre has continuously presented an annual programme of plays in Community Halls, the Har...
Read more
---
» Find more in Cairns, County of Nares