Cimboco
...CIMBOCO is a modern-day mix of all fun things Caribbean, ...a delightful combination of colors, action, aromas and flavours, all set in intimate and fun surroundings. This Café features savory and...
Read more
---
Cobalt Coast Resort
Cobalt Coast Resort in Grand Cayman is located on the Northwest shore, in a secluded tranquil setting with a spectacular view overlooking the inviting waters of the Caribbean Sea. Cobalt Coast is lo...
Read more
---

Island Dream Villas
Villa Bellagio, beachfront 5BD 4BA Cayman villa with private pool, kayaks, bicycles, snorkels gear, 10' sail/row boat- Sleeps 10-12...
Read more
---

Bayside Watersports
Bayside Watersports, a family owned company, was originally established in 1974. We are the premiere deep sea fishing, reef fishing and snorkeling operation on Grand Cayman and a booking agent for oth...
Read more
---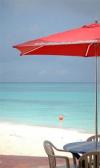 Reef Grill
Located in the heart of 7 mile beach is the Island's best known beach bar. Watersports, lounge chairs, great food, live music and the friendliest staff on the Island. The Reef Grill offers imaginativ...
Read more
---
» Find more in Grand Cayman, Grand Cayman