Cayman Airways
Fly Cayman Airways and experience the warmth of the Cayman Islands' hospitality before you even get there! Cayman Airways, the national airline for over 38 years, is the best way to fly to, from a...
Read more
---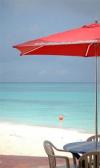 Reef Grill
Located in the heart of 7 mile beach is the Island's best known beach bar. Watersports, lounge chairs, great food, live music and the friendliest staff on the Island. The Reef Grill offers imaginativ...
Read more
---

Island Dream Villas
Villa Bellagio, beachfront 5BD 4BA Cayman villa with private pool, kayaks, bicycles, snorkels gear, 10' sail/row boat- Sleeps 10-12...
Read more
---
Cimboco
...CIMBOCO is a modern-day mix of all fun things Caribbean, ...a delightful combination of colors, action, aromas and flavours, all set in intimate and fun surroundings. This Café features savory and...
Read more
---
BeachPlum Villa
The North Side of Grand Cayman is an unspoiled vacationers dream where you can relax and leave your worries behind you. A spectacular underwater world awaits you and the beaches and crystal clear wate...
Read more
---
» Find more in Grand Cayman, Grand Cayman