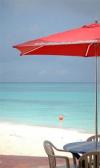 Reef Grill
Located in the heart of 7 mile beach is the Island's best known beach bar. Watersports, lounge chairs, great food, live music and the friendliest staff on the Island. The Reef Grill offers imaginativ...
Read more
---

Red Baron Divers
At Red Baron Divers we provide you with the ultimate diving experience by allowing you to relax and have fun. We know what it's like to carry your dive gear on and off the boats each day so, we take...
Read more
---
SeaWatch Villas
Beautiful oceanview complex on Grand Cayman, consisting of a 2-bedroom/2-bathroom villa and a 3-bedroom/3-bathroom villa, offering elegance and superb snorkeling. Each bedroom has its own bathroom, an...
Read more
---
7 Mile Beach Resort & Club
Our Caribbean beach Resort is a relaxing tropical retreat, tucked away in a garden setting on Grand Cayman's famous 7 Mile Beach. The lush Caribbean gardens feature a swimming pool with two waterfalls...
Read more
---
The Colonial Club
The Colonial Club is for you ... if you want the best. Grand Cayman is famous for its vacations, water sports, diving and fishing, aqua clear waters, incredible sunsets and, now, championship golf ......
Read more
---
» Find more in Grand Cayman, Grand Cayman