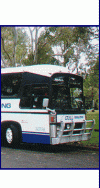 Gull Airport Service
Welcome to the Gull Airport Service, providing over 150 scheduled Transport services weekly, between Geelong and Tullamarine Airport. The Gull Airport Service operators have extensive experience in t...
Read more
---

Fishermens Pier
Welcome to Fishermens Pier, Geelong, Australia. Fishermens Pier is a unique seafood waterfront Restaurant. Come and enjoy superb seafood in an exceptional atmosphere. Situated over the water, Fish...
Read more
---

Wharf Shed Cafe
Welcome to the Wharf Shed Cafe, Geelong, Australia. The Wharf Shed Cafe offers casual waterfront dining with seating for over 350, including sheltered outdoor terraces. The Wharf Shed Cafe is open fr...
Read more
---

Le Parisien Restaurant
Welcome to the Le Parisien Restaurant, Geelong, Australia. This Restaurant offers a new, sound proofed, private function room offering the latest technology. You will have access to a large Plasma sc...
Read more
---

Geelong Gallery
Welcome to the Geelong Gallery, Australia. The Geelong Gallery is one of Victoria's premier regional galleries. The Gallery is a public institution managed by the Board of the Geelong Art Gallery Inc...
Read more
---
» Find more in Geelong, Victoria