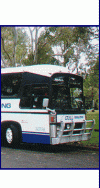 Gull Airport Service
Welcome to the Gull Airport Service, providing over 150 scheduled Transport services weekly, between Geelong and Tullamarine Airport. The Gull Airport Service operators have extensive experience in t...
Read more
---

Quest Geelong
Welcome to the Quest Geelong Hotel, Australia. Enjoy a relaxing break and explore the beautiful Geelong Waterfront when staying at Quest Geelong. We are offering great savings when booking 2 night's o...
Read more
---

Haymarket Boutique Hotel
Welcome to the Haymarket Boutique Hotel, Geelong, Australia. The Haymarket Boutique Hotel is a multi award-winning property, located in the heart of Geelong's Central Business District. With six indi...
Read more
---

Parkwood Motel
Welcome to the Parkwood Motel, Geelong, Australia. Recently upgraded, the Parkwood Motel is set on attractive grounds with a BBQ and pool. This Motel is located opposite the Geelong Golf Club and clo...
Read more
---

Mecure Hotel
Welcome to the Mecure Hotel, Geelong, Australia. The Mercure Hotel, Geelong offers a wide range of business and leisure faciliti...
Read more
---
» Find more in Geelong, Victoria