The National Wool Museum
Welcome to the National Wool Museum, Geelong, Australia. The National Wool Museum offers a number of exciting and innovative educational programmes. Ranging from the Early Years to Years 5 and 6 and ...
Read more
---

Fishermens Pier
Welcome to Fishermens Pier, Geelong, Australia. Fishermens Pier is a unique seafood waterfront Restaurant. Come and enjoy superb seafood in an exceptional atmosphere. Situated over the water, Fish...
Read more
---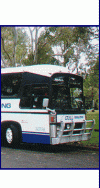 Gull Airport Service
Welcome to the Gull Airport Service, providing over 150 scheduled Transport services weekly, between Geelong and Tullamarine Airport. The Gull Airport Service operators have extensive experience in t...
Read more
---

Wharf Shed Cafe
Welcome to the Wharf Shed Cafe, Geelong, Australia. The Wharf Shed Cafe offers casual waterfront dining with seating for over 350, including sheltered outdoor terraces. The Wharf Shed Cafe is open fr...
Read more
---

Mercure Hotel Geelong
The Mercure Hotel Geelong has 137 rooms including standard rooms, family rooms, apartments, bayview rooms and luxury suites in the heart of Geelong. All rooms are appointed in modern colours with fea...
Read more
---
» Find more in Geelong, Victoria