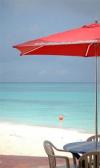 Reef Grill
Located in the heart of 7 mile beach is the Island's best known beach bar. Watersports, lounge chairs, great food, live music and the friendliest staff on the Island. The Reef Grill offers imaginativ...
Read more
---

Just Fish'n
As one of the most successful fishing charter operations on Grand Cayman, we would love to welcome you aboard our 38 foot Hatteras Sport Fisher, or our 21 foot Bayliner Trophy for a private full or ha...
Read more
---
Cayman Airways
Fly Cayman Airways and experience the warmth of the Cayman Islands' hospitality before you even get there! Cayman Airways, the national airline for over 38 years, is the best way to fly to, from a...
Read more
---
The Colonial Club
The Colonial Club is for you ... if you want the best. Grand Cayman is famous for its vacations, water sports, diving and fishing, aqua clear waters, incredible sunsets and, now, championship golf ......
Read more
---

Cayman Diver Ltd.
Cayman Diver Ltd. is the Exclusive Dive Operator for the Grand Caymanian Resort, just off Seven-Mile Beach. A large portion of our divers stay at the Grand Caymanian Resort, though we're happy to arra...
Read more
---
» Find more in Grand Cayman, Grand Cayman