Calypso Holiday Park
Welcone to Calypso Holiday Park, Yamba, Australia. From Calypso Holiday Park you can walk to beaches, shops, restaurants and clubs. At Calypso Holiday Park we offer a choice of cabins, riverfront vil...
Read more
---

Blue Dolphin
Hello and welcome to Blue Dolphin Resort, Yamba, Australia. Situated on the banks of the beautiful Clarence River in the coastal beachside town of Yamba, NSW, Blue Dolphin Holiday Resort is the ideal...
Read more
---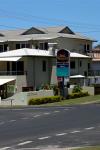 Yamba Beach
Welcome to Yamba Beach Motel, Best Western, Yamba, Australia. Yamba Beach Motel, a 4 star property in YAMBA offering quality accommodation, value for money, comfort and friendly service. It is the pe...
Read more
---

Pegasus Motel
Welcome to Pegasus Motel, Yamba, Australia. Pegasus Motel is a family owned and operated motel close to all Yamba facilities including the marina, clubs and shops. All rooms are ground floor and ra...
Read more
---

Pacific Hotel
Welcome to the Pacific Hotel, Yamba, Australia. This iconic hotel has been etched in the memories of many people since it was built in 1934. Whether on holiday or just staying for a meal and drinks t...
Read more
---
» Find more in Yamba, Clarence