The Cadillac House
Fine Casual dining and entertainment. Private Parties and Banquets. Our Resident Ghost "George" It is said that a spirit lingers in the Cadillac House. Locals call the spirit "George". ...
Read more
---

Inn the Garden B&B
nn the Garden B&B is a short walk to village shops, and Lexington Harbor on Lake Huron. A 36-hole golf course is 3/4 mile west. Also available-- sailing, charter fishing and boating, a paved bike path...
Read more
---

Primrose Manor
Whether you're looking for a romantic getaway or a place to dream, relax, and recharge, Primrose Manor's comfort and elegance makes it the place for the discriminating guest....
Read more
---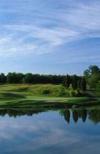 Lakeview Hills Golf Resort
Winter, Spring, Summer or Fall, Lakeview Hills is a fine golf resort or the perfect weekend getaway. Our guests enjoy many activities such as golf, bowling, weddings, conferences, seminars, family & ...
Read more
---

Model T Charters
Captain Ron Cutler, one of your hosts at Captain's Quarters Inn, is a U.S. Coast Guard Licensed Charter Boat Captain. Lake Huron sport fishing trips are available in April, May, and June. Boat rides a...
Read more
---
» Find more in Lexington, Sanilac County