Parkside Apartments
Welcome to the Parkside Apartments, Narrabeen, New South Wales, Australia. The Parkside Apartments are housed in a brand new building offering 2 bedrooms in the seaside suburb of Narrabeen only 25km ...
Read more
---

Narrabeen Smash Repairs
Welcome to Narrabeen Smash Repairs, Narrabeen, Australia. Narrabeen Smash Repairs is one of the longest established smash repair shops on Sydney's northern beaches. A combination of quality craftmans...
Read more
---

Narrabeen Florist
Welcome to Narrabeen Florist, Australia. Narrabeen Florist supply special flower arrangements for birthdays, congratulations, flowers with chocolates, new baby, sympathy tributes, get well soon flowe...
Read more
---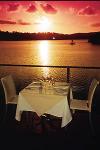 Limani Seafood Restaurant
Ideally situated in a unique position with breathtaking water views of Narrabeen Lake, Sydney, is Limani Seafood Restaurant, Australia. Limani's tranquil and unique setting promises to take you to ano...
Read more
---

H2O Cafe & Restaurant
Set on the tranquil shores of Narrabeen Lake, H20 Cafe & Restaurant, Australia, offers you a relaxing and contemporary atmosphere and innovative cuisine to complement it. The H2O Cafe & Restau...
Read more
---
» Find more in Narrabeen, Sydney