Narrabeen Smash Repairs
Welcome to Narrabeen Smash Repairs, Narrabeen, Australia. Narrabeen Smash Repairs is one of the longest established smash repair shops on Sydney's northern beaches. A combination of quality craftmans...
Read more
---

Sydney Lakeside
Welcome to Sydney Lakeside Holiday Park, Narrabeen, Australia. The Sydney Lake Holiday Park is nestled between the lake and the beach on one of Sydney's most well known beachside suburbs. Imagine a ...
Read more
---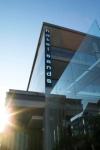 The Sands Hotel
The Sands Hotel. Narrabeen, Australia, started life as a traveller's rest stop in the late 1880s. In 1907 the building was raised and rebuilt as The Royal Hotel. For the next 60 years The Royal ...
Read more
---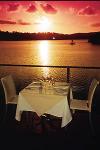 Limani Seafood Restaurant
Ideally situated in a unique position with breathtaking water views of Narrabeen Lake, Sydney, is Limani Seafood Restaurant, Australia. Limani's tranquil and unique setting promises to take you to ano...
Read more
---

Narrabeen Florist
Welcome to Narrabeen Florist, Australia. Narrabeen Florist supply special flower arrangements for birthdays, congratulations, flowers with chocolates, new baby, sympathy tributes, get well soon flowe...
Read more
---
» Find more in Narrabeen, Sydney