Castel Saint Denis Hotel
Since 1982, Castel Saint Denis Hotel in Montreal, Canada, has offered its travelers a clean and friendly atmosphere. Our reputation is unparalleled and we have been classified by Hébergement Qu...
Read more
---

The Rococco
The Rococco gives guests a taste of Victorian times with all the modern comforts, a welcoming Montreal, Canada, vacation rental plus executive rental. The living room of The Rococco has a comfortabl...
Read more
---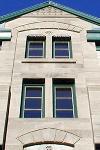 Bonaparte Auberge
The Bonaparte Auberge is one of the jewels of Old Montreal's hotel scene. The Bonaparte Auberge has a four-star classification and offers 30 rooms and a magnificent suite, all imbued with the charm of...
Read more
---

Delta Centre-Ville
Looking for a hotel in Montreal, Canada? Delta Centre-Ville is located in the heart of downtown, where Old Montreal and new Montreal blend seamlessly, and adjacent to vibrant nightlife, boutique shops...
Read more
---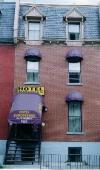 Hotel Europeenne
The Hotel Europeenne is a newly constructed hotel in the heart of Montreal, Canada. We offer comfort, cleanliness, and a friendly atmopshere at a low price. Hotel Europeenne is a short walk fro...
Read more
---
» Find more in Montreal, Quebec