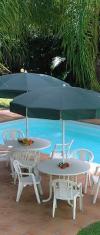 Marlin Gateway
Welcome to Marlin Gateway, Apartments, Cairn, Australia. Cairns Beaches Accommodation at Marlin Gateway Holiday Apartments in Trinity Beach is spacious and relaxing - a haven to come back to after a...
Read more
---

Rosewood Photography
Welcome to Rosewood Photography, Cairns, Australia. At Rosewood Photography, Cairns we understand that everyone loves a wedding – the emotion, the beauty, the romance of that special day, casts ...
Read more
---

Cairns Museum
Welcome to the Cairns Museum, Cairns, Australia. The Cairns Museum presents a history of Cairns and District in static and pictorial displays. Beginning with our Aboriginal and Islander beginnings, t...
Read more
---

Bottoms English
Welcome to Bottoms English Lawyers, Cairns , Australia. Bottoms English is a general practice of Law in Cairns, Queensland, specialising in commercial and corporate Law, business succession planning,...
Read more
---

Palm Royale Resort
Welcome to th Palm Royale Resort, Cairns, Australia. Escape To Palm Royale Resort Cairns, A world away from the everyday and within minutes of everything that Cairns has to offer - that's the ...
Read more
---
» Find more in Cairns, County of Nares