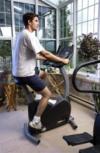 Akfit Fitness
Welcome to Akfit Fitness,Sudbury, Canada. At Akfit Fitness we have been working hard expanding into all markets. Since 1989 we have been committed to being the #1 supplier of exercise equipment for S...
Read more
---

Dinosaur Valley Mini Golf & Josephines Vegetables
Inaugural tourism federation of ontario's Tourism innovation award winner, nominated by Attractions ontario in2003. 7 course of mini golf, total of 63 holes, 20 mammoth dinosaurs, 22 feet long by 11 ...
Read more
---

Parker House Restaurant
Welcome to Parker House Restaurant, Sudbury, Canada. One of the highlights of visiting The Parker House Inn is found in the warm, inviting atmosphere of it's six dining areas; The Parlour, the Den,...
Read more
---

Helvis Flower House
Welcome to Helvis Flower House Florist, Sudbury, Canada. Helvis Flower House Ltd. has become one of Sudbury's preferred choices for professional flower design and service. As Florist 's serv...
Read more
---

Artic Tan
Welcome to Artic Tan, Sudbury, Canada. Artic Tan is Sudbury's biggest and best Tanning salon. We offer over 20 Tanning beds, stand ups and turbo beds with AC, also a Sunspritz Spray booth. Artic Tan ...
Read more
---
» Find more in Sudbury, Greater Sudbury