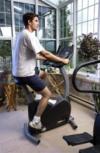 Akfit Fitness
Welcome to Akfit Fitness,Sudbury, Canada. At Akfit Fitness we have been working hard expanding into all markets. Since 1989 we have been committed to being the #1 supplier of exercise equipment for S...
Read more
---

Roma Hairstyles
Welcome to Roma Hairstyles, Hairdresser, Sudbury, Canada. Roma Hairstyles, a full-service Hairdresser salon in Sudbury, also offers a range of facials, skin and nail treatments, waxing and make-up se...
Read more
---

Parker House Restaurant
Welcome to Parker House Restaurant, Sudbury, Canada. One of the highlights of visiting The Parker House Inn is found in the warm, inviting atmosphere of it's six dining areas; The Parlour, the Den,...
Read more
---

Artic Tan
Welcome to Artic Tan, Sudbury, Canada. Artic Tan is Sudbury's biggest and best Tanning salon. We offer over 20 Tanning beds, stand ups and turbo beds with AC, also a Sunspritz Spray booth. Artic Tan ...
Read more
---

S.C.A.R.F.
Welcome to S.C.A.R.F., Sudbury, Canada. SCARF stands for Sudbury Craft and Art Foundation. The Sudbury Craft and Arts Foundation is a nonprofit organization dedicated to the promotion of artists and...
Read more
---
» Find more in Sudbury, Greater Sudbury