Super 8
Welcome to Super 8 Motel, Sudbury, Canada. The Super 8 Motel Sudbury is proud to provide all its guest with comfortable accommodations, great customer service and reasonable rates. Our guests enjoy s...
Read more
---

Academy of Learning
Welcome to the Academy of Learning, Sudbury, Canada. The Academy of Learning, Sudbury, a Career and Business College offers career training that prepares students for the workplace immediately....
Read more
---

East Side Marios
Welcome to East Side Marios, Sudbury, Canada. East Side Marios Restaurants, with over 100 locations across Canada, are American Italian eateries where eating and celebrating meet. The Statue of Liber...
Read more
---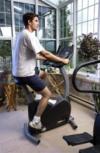 Akfit Fitness
Welcome to Akfit Fitness,Sudbury, Canada. At Akfit Fitness we have been working hard expanding into all markets. Since 1989 we have been committed to being the #1 supplier of exercise equipment for S...
Read more
---

Ambassador Hotel
Welcome to the Ambassador Hotel, Sudbury, Canada. Ambassador Hotel, Greater Sudbury's premiere full service Hotel invites you to enjoy the service, luxury and hospitality that our guests have enjoyed...
Read more
---
» Find more in Sudbury, Greater Sudbury