The Sainte Claire
Welcome to The Sainte Claire Hotel, a silicone valley Larkspur Hotel in San Jose, CA, California. Behold this treasured California landmark where historic charm meets modern-day elegance in a grand s...
Read more
---

San Jose Municipal Golf Course
Designed by Robert Muir Graves, the San Jose Municipality Golf Course in San Jose, CA opened for play in 1968. A straight forward layout with open fairways on flat terrain offer a pleasant exper...
Read more
---

Bristol Hotel
This Clarion Collecton Bristol Hotel is located approximately seven miles from San Jose International Airport and eight miles from downtown San Jose CA, United States. It's also three miles fro...
Read more
---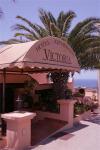 Hotel Victoria
Situated within its own pretty gardens, the Hotel Victoria in San Jose, CA, United States,is built on hillside terraces and offers the ultimate in relaxation and comfort, with every guest room e...
Read more
---

Valley Park Hotel
Valley Park Hotel features 55 spacious guestrooms offering floorplans from Deluxe King Rooms, Double Queen Rooms, to Deluxe suites. We offer corporate rates, AARP rates, and extended stay rates. We a...
Read more
---
» Find more in San Jose, Santa Clara County