K Resort
K Resort in Surfers Paradise Australia is holiday accommodation designed for comfort and relaxation with a setting of lush tropical gardens surrounding a magnificent lagoon style swimming pool. Offeri...
Read more
---

Cotton On
Welcome to Cotton On, Clothing, Surfers Paradise, Australia. Cotton On, Surfers Paradise is a larger than life, vibrant retail giant that is rocking the local and international retail scene. Establis...
Read more
---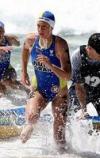 Northcliffe
Welcome to the Northcliffe Surf Club, Surfers Paradise, Australia. In 1997 Northcliffe SLSC commissioned local historian Alexander McRobbie to write the history of the Club as part of the 50th a...
Read more
---

Escape Trading
Welcome to Escape Trading, Shop, Surfers Paradise, Australia. Escape Trading is an Australian retailing company operating since 1985 and specialising in silver jewellery, art and craft, textiles, clo...
Read more
---
Surfers Paradise Backpackers
Welcome to Surfers Paradise THERE'S RELAXING A PLENTY when it comes to Surfers Paradise. Whether it's catching a wave, clubbing the night away or just plain laying about, there's something for everyon...
Read more
---
» Find more in Surfers Paradise, Gold Coast