Odyssee Globetrotter Hostel
The Odyssee Globetrotter Hostel is located in the extremely popular 'Friedrichshain' quarter of Berlin, Germany. Because Odyssee Globtrotter Hostel is the student quarter of Berlin, ...
Read more
---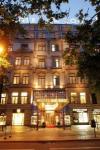 Hotel Zoo
Welcome to Hotel Zoo. You can't be located more centrally in Berlin, Germany. You will be staying directly in the liveliest part of the city, right by the world famous Kurfürstendamm....
Read more
---

Holiday Inn Berlin City Center East
A tale of two cities, one traditional and steeped in culture and history, the other a youthful, trendsetting fashion center. Two hearts beat within the breast of Berlin, where both the historical and ...
Read more
---

Hotel Heidelberg
Welcome to Hotel Heidelberg a good middle-class hotel in Berlin, Germany. Hotel Heidelberg is a peaceful residential fully licensed hotel, surrounded by many tourist attraction...
Read more
---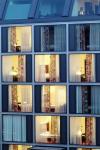 Arcotel Velvet
In one of the most vibrant areas of Berlin-Mitte, in Germany, where creativity, culture and art come together, and hidden behind a high-tech glass façade, nestles the warm and cosy Arcotel Velv...
Read more
---
» Find more in Berlin, Berlin