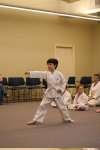 Michipicoten Wado Kai
Welcome to Michipicoten Wado Kai located in the beautiful Northern Ontario town of Wawa, Canada. Classes are held twice weekly for youths and adults at Sir James Dunn Public School located on McKinley...
Read more
---

Camp Anjigami
Welcome to Camp Anjigami, Wawa, Canada. Offering you an authentic, old fashioned, northern Ontario wilderness vacation you will long remember and cherish. Enjoy the hospitality and service at Camp An...
Read more
---
Wawa Sno Riders
Welcome to Wawa Sno Riders, Wawa, Canada. Wawa offers uncrowded scenic rolling groomed trails and great off trail riding adventures. Wawa has everything a Sledder needs, along with a friendly small n...
Read more
---

Superior North Motel
Welcome to the Superior North Motel, Wawa, Canada. The Superior North Motel is a 36 unit, spacious, clean, quiet Motel. The Superior North Motel, Wawa, has bath and shower combinations, 21" rem...
Read more
---
Wilderness Helicopters
Welcome to Wilderness Helicopters, Wawa, Canada. Wilderness Helicopters was founded in 1995 by Blair Mills, Peter Moore and Trevor Laing. Located in Wawa, Ontario at the Northeast corner of Lake Su...
Read more
---
» Find more in Wawa, Algoma District