Mr. Greenjeans
Welcome to Mr. Greenjeans, a tradition for over 30 years in the heart of downtown Toronto. Mr. Greenjeans, in the heart of the Toronto Eaton Centre specializes in large groups and the menus to cater t...
Read more
---

Toronto Real Estate Direct
Toronto Real Estate Direct in Toronto, Ontario, Canada is an information blog covering recent posts like: * Checking Toronto real estate properties * The foreign appeal of Toronto?s real ...
Read more
---

Aquarius Scuba Diving Centre Inc.
Welcome all professionals and beginners. If you are 10 years of age or older, you are eligible to become a Certified Scuba Diver. Sign up for one of our scuba courses and get certified by a profession...
Read more
---

Town and Country
Set in authentic rail cars, Town and Country 's Queen's Quay location is one of a kind in Toronto. The huge centre area is home to their Market Fresh Buffet. The seating area around the buffet consi...
Read more
---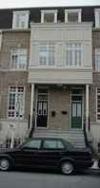 104 Earl Place
"Frank & Tan's new, upscale, modern & contemporary house located is located in the heart of Downtown. Just steps to Church Street Village and only 1 block from the subway at Yonge and Wellesley. We of...
Read more
---
» Find more in Toronto, Ontario