Crepe Montagne
Welcome to Crepe Montagne Restaurant, Whistler, Canada. An "authentic French crêperie," Crepe Montagne has been a Whistler hotspot since it opened in the fall of 1997, and has always...
Read more
---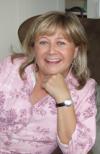 Mountain Blooms
Welcome to Mountain Blooms, Florist, Whistler, Canada. Linda Marshall has been designing florals since 1989. Her intimate knowledge of the flower industry keeps her one step ahead of new trends and n...
Read more
---

Alpine Chalet
Welcome to the Alpine Chalet, Whistler, Canada. Discover the unique accommodations and intimacy of the Alpine Chalet. Relax, get comfortable and be prepared to enjoy the experience of a personalized...
Read more
---

Whistler Museum
Welcome to the Whistler Museum, Whistler, Canada. The Whistler Museum has lots to offer you this summer with Family Programs and the Valley of Dreams Walking Tours. The Museum also provides Research...
Read more
---

Araxi Restaurant
Welcome to Araxi Restaurant, Whistler, Canada. A culinary cornerstone in the heart of Whistler Village, Araxi Restaurant holds an international reputation for excellence in food, wine and hospitality...
Read more
---
» Find more in Whistler, British Columbia