White Fang Motel
Welcome to The White Fang Motel, Wawa, Canada. The White Fang Motel is located just 5 minutes from the town centre. The quiet and comfortable rooms at the Motel offer peace and tranquility, and are...
Read more
---
Wagging Tails Kennel
Welcome to the Wagging Tails Kennel, Wawa, Canada. The Wagging Tail Kennel is a modern facility currently featuring 15 indoor/outdoor runs (double pens available for multiple dogs), there will be 21 w...
Read more
---

Best Northern Motel
Welcome to the Best Northern Motel in Wawa, Ontario, Canada. The Best Northern Motel is proud to offer affordable luxury with recently renovated accommodation and facilities. The inviting rooms and ...
Read more
---

Northern Lights Restaurant
Welcome to Northern Lights Restaurant, Wawa, Canada. Enjoy casual dining in our smoke free Restaurant. The Northern Lights Restaurant menu features something for everyone! Burgers, Stir fries, Perogi...
Read more
---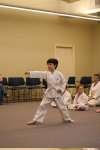 Michipicoten Wado Kai
Welcome to Michipicoten Wado Kai located in the beautiful Northern Ontario town of Wawa, Canada. Classes are held twice weekly for youths and adults at Sir James Dunn Public School located on McKinley...
Read more
---
» Find more in Wawa, Algoma District