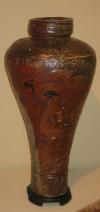 Cairns Potters Club
Welcome to Cairns Potters Cairns, Australia. Cairns Potters Club Inc. was established in 1974 to promote and foster an interest in pottery in the community; provide facilities and opportunities for me...
Read more
---

Bayview House Bed & Breakfast
Luxurious modern home. Spacious rooms with king, queen or single beds, all en-suite with colour t.v., air-conditioning, ceiling fans, hairdryers and clock radios. 0wn swimming pool. Extensive break...
Read more
---

Fishlips
Welcome to Fishlips, Seafood Restaurant, Cairns, Australia. Distinctively housed in a vivid blue, art deco building, Fishlips tempts its diners with an an equally striking and appealing menu. The emp...
Read more
---
cityofcairns.com
Cairns' largest web development studio. Provides web design, web programming, eCommerce, consulting and internet marketing with a strong local team of web professionals....
Read more
---
Down Under Cruise and Dive
Welcome to Down Under Cruise and Dive, Cairns, Australia . We are big enough to take you to the edge & small enough to make it personal. Join Down Under Cruise and Dive, located in Cairns...
Read more
---
» Find more in Cairns, County of Nares