Ristorante Pappagallo
On crossing the wooden bridge that leads to Ristorante Pappagallo, you will see swimming beneath you are sleek silvery tarpon, always on the look out for scraps from the kitchen. You are thus, thrown ...
Read more
---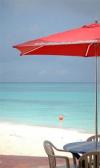 Reef Grill
Located in the heart of 7 mile beach is the Island's best known beach bar. Watersports, lounge chairs, great food, live music and the friendliest staff on the Island. The Reef Grill offers imaginativ...
Read more
---

Cayman Diver Ltd.
Cayman Diver Ltd. is the Exclusive Dive Operator for the Grand Caymanian Resort, just off Seven-Mile Beach. A large portion of our divers stay at the Grand Caymanian Resort, though we're happy to arra...
Read more
---
The Lighthouse Restaurant
Giuseppe Gatta, descendant of Baron Von Gatta, was born in Caravaggio, Italy, infamous for the Painter Michelangelo Merisi. Captain G. was born with cooking in his blood. After graduating from the ...
Read more
---
Turtle Nest Inn
"This brand-new, intimate inn in a genuine island setting offers superb snorkelling, a fresh water pool, sandy beach and fully-furnished luxury apartments. Cayman's Turtle Nest Inn is intimate and ele...
Read more
---
» Find more in Grand Cayman, Grand Cayman