Hotel L Approdo
The Hotel L Approdo . Hotel L Approdo is situated in Rapallo in the heart of wonderful Tigullio Gulf, and represents an ideal combination for those who are looking for a peaceful place yet only a sho...
Read more
---

Hotel Stella
Hotel Stella in Rapallo (Italy) is a building of the beginning of the 20th century, a typical example of "Genovese" style. Hotel Stella,in Rapallo is situated in the center of the tow...
Read more
---

Hotel Cavour
Hotel Cavour,description Hotel Cavour,is located in the Rapallo (Italy) city centre, within walking distance from the sea and elegantly inserted among typical Ligurian facades, with pastel ...
Read more
---

Hotel Villa Luisa
Hotel Villa Luisa For its climate andd geographic position, Hotel Villa Luisa is an ideal stay in every season of the year. Situated 28 Km. from Genova in Rapallo (Italy) , on the East Ligurian Riv...
Read more
---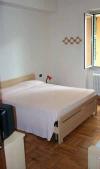 Hotel La Piazzetta
Hotel La Piazzetta is right in the centre of Rapallo (Italy) , 150 mt. from the railway station, 50 mt from the sea... Completely restructured, Hotel La Piazzetta in Rapallo is located on the...
Read more
---
» Find more in Rapallo, Genoa