SeaWatch Villas
Beautiful oceanview complex on Grand Cayman, consisting of a 2-bedroom/2-bathroom villa and a 3-bedroom/3-bathroom villa, offering elegance and superb snorkeling. Each bedroom has its own bathroom, an...
Read more
---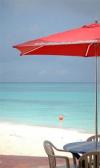 Reef Grill
Located in the heart of 7 mile beach is the Island's best known beach bar. Watersports, lounge chairs, great food, live music and the friendliest staff on the Island. The Reef Grill offers imaginativ...
Read more
---
The Wharf Restaurant & Bar
The Wharf Restaurant is Caymanâ??s premier waterfront restaurant, offering the choice of dining under the stars on our seaside patio or in the air-conditioned comfort of our verandah dining room. Our...
Read more
---
Cimboco
...CIMBOCO is a modern-day mix of all fun things Caribbean, ...a delightful combination of colors, action, aromas and flavours, all set in intimate and fun surroundings. This Café features savory a...
Read more
---
The Colonial Club
The Colonial Club is for you ... if you want the best. Grand Cayman is famous for its vacations, water sports, diving and fishing, aqua clear waters, incredible sunsets and, now, championship golf ......
Read more
---
» Find more in Grand Cayman, Grand Cayman