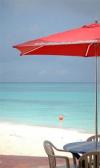 Reef Grill
Located in the heart of 7 mile beach is the Island's best known beach bar. Watersports, lounge chairs, great food, live music and the friendliest staff on the Island. The Reef Grill offers imaginativ...
Read more
---
Turtle Nest Inn
"This brand-new, intimate inn in a genuine island setting offers superb snorkelling, a fresh water pool, sandy beach and fully-furnished luxury apartments. Cayman's Turtle Nest Inn is intimate and ele...
Read more
---

Eldemire's B&B Guest House
At Eldemire's, after having been around for 25 years, and knowing how to please our guests, we know you will enjoy your "Second Home". We can guarantee that you will be comfortable in our safe, tropic...
Read more
---

Black Princess Charters
Black Princess - 40' Sea Ray, fully-equipped for deep sea fishing, reef fishing, and snorkel excursions. Deep Sea Fishing: Wahoo, Tuna, Dolphin and Marlin - Half or Full days. Reef Fishing: Por...
Read more
---

Divers Down
At Divers Down Grand Cayman we take only small groups (maximum 8 divers) on our Boat dives even though our largest boat (Pegasus) will accommodate 16 divers. Our service is well known for friendline...
Read more
---
» Find more in Grand Cayman, Grand Cayman