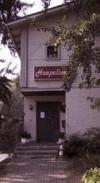 Hotelli Haapalinna
Welcome to Hotelli Haapalinna Hotel, Tampere, Finland. Our Hotel is an excellent choice for groups. We have parking space for busses also. We have 20 rooms from single to a large combi room with a s...
Read more
---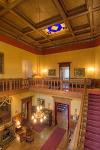 Finlayson Palace
Welcome to Finlayson Palace Restaurant, Tampere, Finland. Finlayson Palace, Restaurant offering the traditional Continental cuisine, is surrounded by a beautiful park. In the summertime, we also serv...
Read more
---

Omena Hotel
Welcome to the Omena Hotel, Tampere, Finland. Omena Hotel Tampere. Tampere is a thriving centre of culture, science, art and education. Situated at the isthmus between Lake Näsijärvi and La...
Read more
---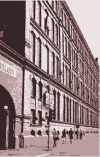 Spy Museum
Welcome to the Spy Museum, Tampere, Finland. At the Spy Museum you can see the history of espionage which extends to the beginning of civilization. There has always been found givers and takers of s...
Read more
---

OConnells Irish Bar
Welcome to OConnells Irish Bar, Tampere, Finland. OConnells Irish Bar has gone from strength to strength since then and is at the center of the St. Patrick's day festivities in Tampere as...
Read more
---
» Find more in Tampere, Tampere